Fast-casual Franchise Owner nominated as a QSR Young Leader to Watch
Anil Dossani has been familiar with QSR franchise concepts and brands since he was young. Having grown up with parents who owned different franchise concepts, Anil was inspired to begin growing a diverse portfolio of his own.
Anil lives in Georgia and he began his franchising career with a different fast-casual franchise brand. He eventually decided to leave that business and convert to Captain D's because of its strong brand presence in his area, and its variety of real estate options.
"Captain D's has been an incredible franchisor, providing us with unparalleled support since we signed our first agreement," Anil said.
At 32, Anil has not only established himself as a top up-and-coming Captain D's Franchise Owner, but he's also been nominated as a QSR Young Leader to Watch.
What makes a QSR Young Leader to Watch?
For the last four years, QSR Magazine has published an annual list of their Young Leaders to Watch. QSR's goal with these awards is to recognize fast-casual Franchise Owners under the age of 35 who are bringing innovative and exciting solutions, ideas and concepts to the market.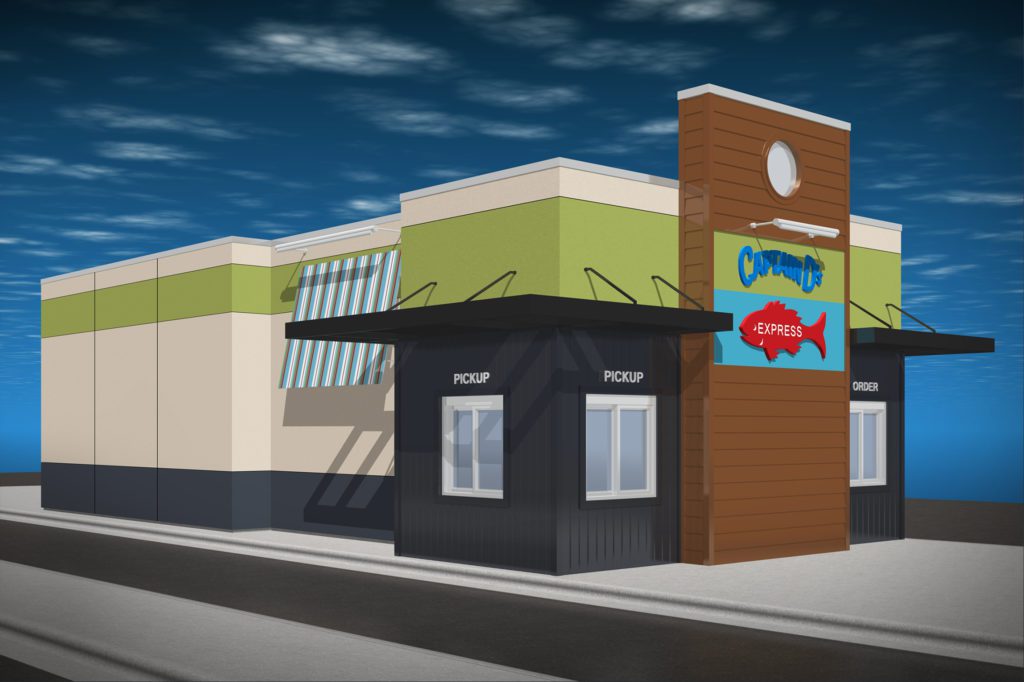 Anil is doing exactly that as a Captain D's Franchise Owner. In addition to owning two of the most successful QSR franchise locations in the Captain D's system, Anil is also leading the way with the brand's newest restaurant prototype opening summer 2022.
"We couldn't be more thrilled to further develop our portfolio and bring the first Express locations to the greater Atlanta area," Anil said.
Making strides with a new fast-casual franchise footprint
Anil and his Captain D's team opened the brand's first Express unit towards the end of 2021. The Express concept is a new QSR franchise prototype option for Captain D's Owners, with an average footprint of just 960 square feet. This footprint option comes complete with drive-thru and walk-up windows and does not offer indoor dining. The Express concept is yet another option designed to adapt to a competitive real estate market, and to ensure that Captain D's Owners have flexible and cost-saving fast-casual franchise options.
Captain D's is looking to rapidly expand its reach around the country with all prototype options. Explore available territories here. Ready to get started on becoming a Captain D's Franchise Owner? Fill out the form below to speak with a member of our Franchise Development Team.