Captain D's Franchise Owner Joe Springer has recently made waves in Memphis, TN, when he and his business group, Nufish, LLC, opened the 11th Captain D's location in the area. Opening the newest location of the QSR franchise brand wraps up a five-unit Captain D's development deal. What's more? Springer and Nufish, Captain D's second-largest Franchise Owners, recently signed a new agreement to develop ten additional restaurants throughout the greater Memphis area, and in Mississippi and Arkansas.
"Experienced multi-unit franchisees like Joe Springer and the Nufish group have been an integral part of our sustained growth over the years," said Brad Reed, chief development officer of Captain D's. "In addition to being one of our largest operators, he is also one of our most successful, achieving same-store sales increases across all of his restaurants for the last 12 years. Joe's dedication to customer service and community involvement has allowed Captain D's to become a staple in Memphis, and we look forward to further expanding our footprint in the region." 
Springer first became a QSR Franchise Owner with Captain D's in 2009. Today, he owns and operates 20 locations, playing a major role in the brand's expansion across Tennessee, Mississippi and Arkansas. Having almost 20 years in the restaurant industry explains Springer's deep understanding of what it takes to run a successful QSR franchise. 
"I've been fortunate to spend the past 13 years of my career as a multi-unit Franchise Owner within the Captain D's system. The brand has continued to provide unparalleled support to its operators, and its sustainable franchise model has enabled us to see consistent success across all our locations," said Joe Springer. "With the flexible prototypes and real estate options Captain D's offers, we continue to see opportunities for growth and are excited about this newest restaurant as well as those to come." 
You can read the full press release about Joe Springer and his Memphis grand opening here. 
What Makes Captain D's a Top Restaurant Franchise Opportunity? 
There are many reasons why Captain D's has seen continued growth as a top QSR franchise over the years. One reason would be the different flexible prototype options the brand offers their Franchise Owners. When some QSR franchise brands limit their owners to certain building requirements, they are going to be less appealing than brands that offer flexibility. Captain D's is a "conversion expert" brand, meaning Franchise Owners can open a location in existing real estate spaces rather than having to build new. On average, a conversion location will open 30 days before it would if it were a new build.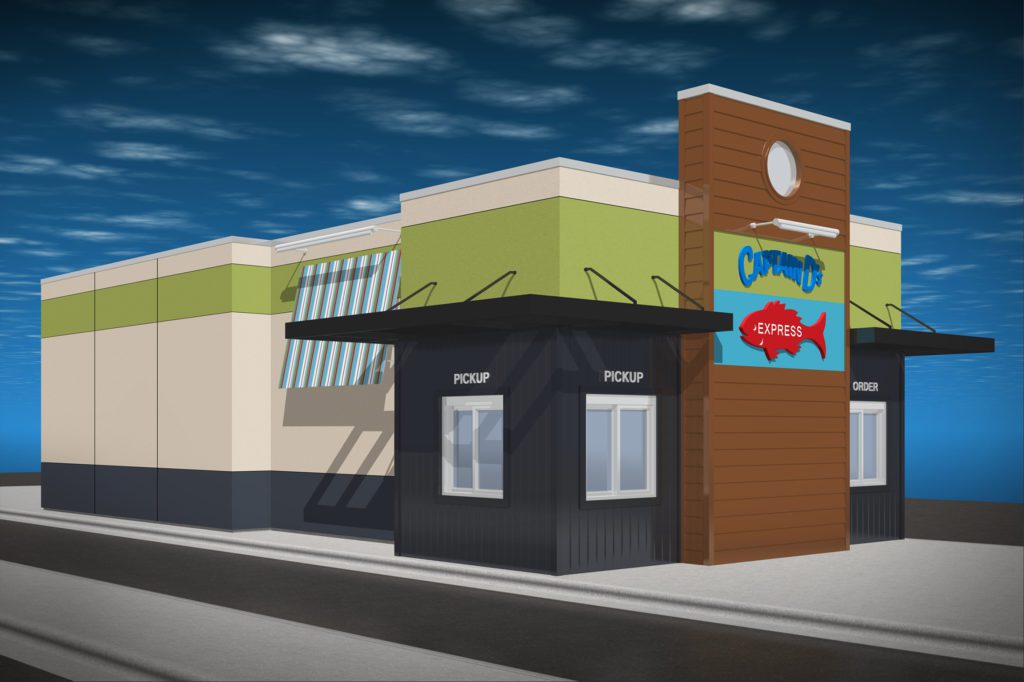 Captain D's is proud to offer low-cost, scalable prototypes that work for each Franchise Owner's real estate market and customer demand. Franchise Owners can choose between a more traditional 22- or 44-seat prototype, or a D's Express prototype which comes in at just 960 square feet. In addition to having competitive initial investments and a strong legacy, offering this kind of flexibility is certainly a reason why Franchise Owners consider Captain D's one of the best QSR franchises to own. 
Ready to Drop Anchor In Your Market With a Top QSR Franchise? 
If you're ready to join a QSR franchise brand that's in a category of one, fill out the form below. A Captain D's representative will be in touch soon.